Western Melbourne's Number One Roofer
Bullnose roofs, also known as bullnose verandahs, are a classic Australian roofing style. They are named for their characteristic rounded front edge, which gives them a unique look that is both stylish and functional. Even today, bullnose roofs remain a popular choice for both commercial and residential buildings. They come in a wide range of designs to suit any taste and can be made from a variety of materials, including tile, metal, and even thatch.
If you are considering adding bullnose roofing to your property, it is important to choose a roofing contractor that can meet your specific needs. Not just any contractor, too, you will need to choose a reputable, trusted, and certified roofing specialist to do the job. This is where Western Melbourne Roofing comes in!
As the number one roofer in Western Melbourne, you can count on us to deliver high-quality results that will impress. At Western Melbourne Roofing, our goal is to provide our clients with safe and stable roofs that they can enjoy for a lifetime. We have over 20 years of experience in the roofing industry. This has allowed us to perfect our craft and offer a wide range of roof repair and replacement services.
When it comes to bullnose roofing, we are the experts you can trust. Our team of qualified and passionate specialists will choose the most durable material for your roof, based on your budget, the climate in your area, and the style of your property. From start to finish, Western Melbourne Roofing will be there to provide you with top-quality service. We guarantee that your new roof will be something that will bring you comfort and peace for many years to come.
Contact Us
Leading Bullnose Verandah And Roofing Services
Western Melbourne Roofing is the leading provider of bullnose verandahs. We have over 20 years of experience in the roofing industry. So when it comes to bullnose roof installation or repairs, you can trust that we will deliver the very best product and service. Our roofing experts are all licensed, registered, and dedicated to what they do. With every project, they will always bring their high level of experience and training to ensure that you are satisfied with the outcome.
We understand that a bullnose installation project can be a major investment. But with Western Melbourne Roofing, you can be sure that you are getting the best value for your money. We also have standard guarantees to provide our customers with peace of mind.
Western Melbourne Roofing offers a 10-year guarantee on all our workmanship. We also offer a 20-year materials warranty from BlueScope Steel. We only use the best-quality curved corrugated cladding and wall cladding for your bullnose verandah project.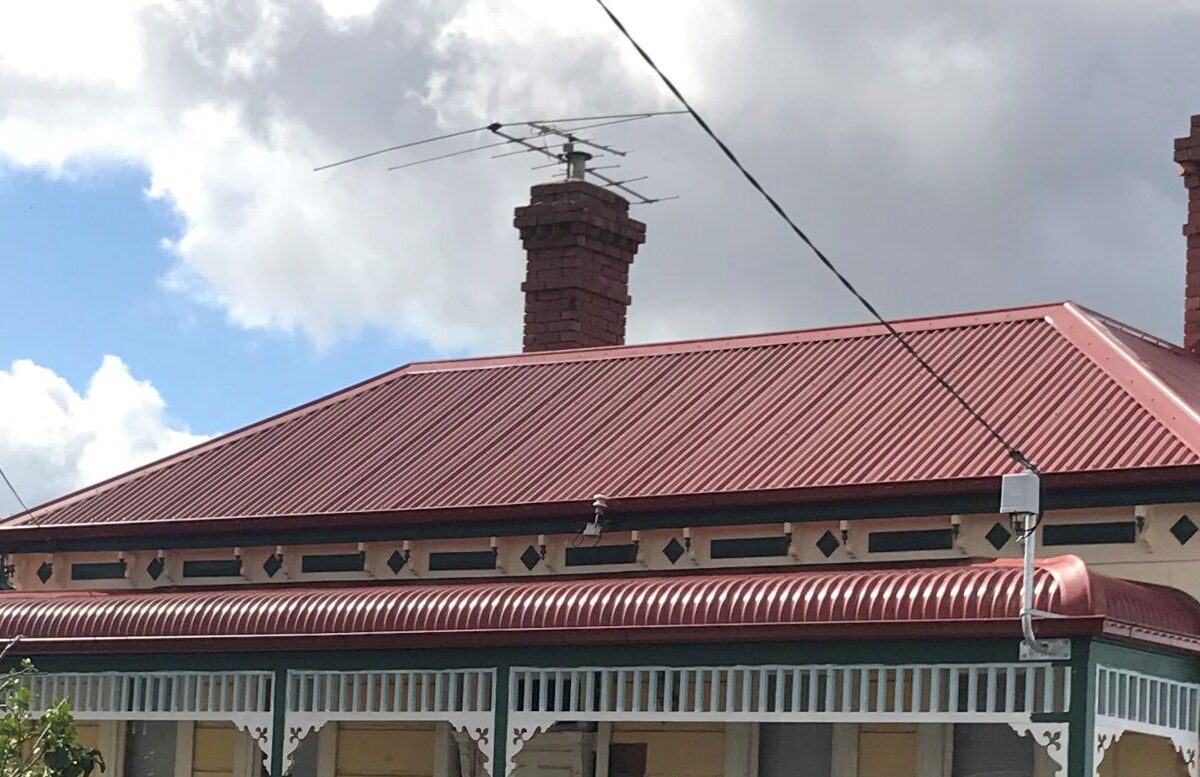 We also provide a compliance certificate from the Plumbing Board to ensure that your installation or repair project meets all standard requirements. Your safety is our utmost priority and we will not leave your property until we are 100% satisfied with the work we have done.
Western Melbourne Roofing is a Registered Building Practitioner, a member of the Housing Industry Association and the Master Builders. We are Cm3 compliant and abide by WorkSafe Victoria standards. We are fully insured for your protection and peace of mind. This includes up to $20 million of public and product liability insurance, plumbers insurance, and work cover.
With all these guarantees, Western Melbourne Roofing is a trusted roofing specialist with over 4,100 happy clients served. We have over 38 specialists on our team so we are always available when you decide to proceed with your bullnose roof installation or repair project. We guarantee that you will be happy with the high-quality service we provide at very affordable prices. So what are you waiting for? Start your journey to a better roof with Western Melbourne Roofing!
Why Get A Bullnose Roof Or Verandah
A bullnose roof or verandah is a popular design choice for many homes across Australia. Its origins can be traced back to the Victorian era but continue to be utilised for modern homes today. Bullnose roofs are not just aesthetically pleasing, but they also offer a number of practical benefits.
If you are currently contemplating whether or not to have a bullnose roof added to your home, here are some reasons to consider.
Added Protection
A bullnose roof will protect your home from the harsh Australian sun and other natural elements. It can keep your home cooler in summer and warmer in the winter.
Added Value
A bullnose roof or verandah can add value to your home. It adds character and style to your home and can make it more attractive to potential buyers. There's no doubt that this adds to the aesthetics of your home.
More Space
You can use your bullnose roof or verandah as an extension of your indoor living space. It's the perfect place to relax and entertain guests while enjoying the outdoors.
Better Ventilation
A bullnose roof allows for better ventilation in your home. This reduces condensation and mould which can lead to health problems.
Improved Drainage
A bullnose roof can help to improve the drainage of your roof, which can prevent water damage to your home.
Low Maintenance
A bullnose roof can be installed quickly and easily by an experienced professional. It is also very easy to maintain so you don't have to worry about it in the future.
Reduced Electricity Bills
A bullnose roof can save you money on your energy bills because it increases insulation and reduces direct sunlight. This means your air conditioning will not have to work as hard to keep your home cool.
Better For The Environment
A bullnose roof is an energy-efficient roofing option that can reduce carbon emissions and help preserve the environment.
If you are thinking about adding a bullnose roof or verandah, contact Western Melbourne Roofing today! We are your trusted roofing specialists in Melbourne, providing high-quality service and competitive pricing. We ensure that the entire bullnose roof installation or repair project is as smooth as possible with minimal disruptions to your daily life. You will be happy with the results we provide!
Contact Us Today
Western Melbourne Roofing is a family-owned and operated business, and we have been servicing commercial and residential properties in the Greater Melbourne Area for over 20 years. Apart from bullnose roof installation and repair, we offer a wide range of roof restoration and replacement services. So you can count on us to handle all your roofing concerns. Our vast roofing expertise guarantees that we get the job done right the first time, every time.
A bullnose verandah or roof will be a good addition to any home. If you are interested in our bullnose roof repair or installation services, please do not hesitate to contact us.
As your trusted bullnose roofing contractor, we only use high-quality materials to ensure your roof will stand the test of time, as well as the ever-changing weather of Melbourne! To get the process started, we can provide you with a no-obligation quote so that there are no surprises and so you can make the best decision possible for your home. Our friendly and experienced staff are always eager to assist you so call us at (04) 8890 1360 or email us at westernmelbourneroofing@gmail.com. We look forward to hearing from you!
Contact Us