Number One Melbourne Roofing Service
Out of all the materials that can be used for roofing, metal roofs have skyrocketed to become one of the most popular choices in recent years. In Australia, you will find that most commercial and industrial structures have a flat metal roof. However, more people are choosing metal roofing for their homes as well. It is no surprise since flat metal roofs are aesthetically pleasing, durable, and offer a wide range of benefits. It is a worthy investment considering the importance of having a solid roof that can withstand Australian weather conditions.
Compared to other roofing materials like tiled roofs, metal roofs are much more durable and can last up to 3 times longer. They are made from a variety of materials including aluminium, steel, and tin. Metal roofs are fire-resistant and offer superb protection against high winds. This means that you can rest assured that your home or commercial property is well-protected against the elements.
Other benefits include of flat metal roofing include:
Versatility
Metal roofing lends itself to a variety of styles so you can create a unique look for your home.
Eco-Friendly
Metal roofs are made from recycled materials, making them a great choice for eco-conscious homeowners.
Extra Space
Metal roofs make it easier to add solar panels or other energy-saving features to your home. You can also have extra space underneath to make way for a loft or extra storage.
Low Maintenance
Metal roofs are low maintenance and easy to keep in good condition. There is little need for repairs and replacements.
Durable
Metal roofs are built to last. They can withstand high winds, hail, and other severe weather conditions.
Energy Efficient
Flat metal roofs do a good job of reflecting the sun's rays, which helps keep your home cooler in the summer. This can lead to lower energy bills.
Lifespan
With proper care and maintenance, a high-quality metal roof can last for 50 years or more.
When thinking about a metal roof replacement for your home or business, it is also important to consider the total cost. The initial cost of a flat metal roof can be more than other types of roofs, but it is a worthwhile investment considering the many benefits that metal roofs provide.
If you are thinking about making the switch, it is important to find a metal roofing contractor in Melbourne who can meet your specific needs. Metal roof replacements require specialised training and equipment, so it is important to find a contractor who has experience with this type of work.
There is only one clear choice for your flat metal roofing needs – Western Melbourne Roofing! We are a family-owned and operated business with 20+ years of experience serving the residential and commercial clients of Melbourne. We are passionate about providing our customers with the best possible service and workmanship.
We only use the highest quality materials and products, and our team of expert technicians always bring their high level of experience and training to every metal roof replacement job. We understand the importance of having a safe and stable roof which is why we always put our customer's needs first. Our high-quality service, coupled with competitive prices, ensure that our customers are always happy with the final product.
If you need reliable, professional and affordable flat metal roofing contractors in Melbourne, then look no further than Western Melbourne Roofing! Contact us today for a no-obligation quote.
Contact Us
Amazing Metal Roof Replacement Service
For guaranteed and long-lasting roof replacement solutions, choose Western Melbourne Roofing! In our more than two decades of experience, we have replaced countless metal roofs in Melbourne's western suburbs. Our passion for what we do is evident in our workmanship and the high quality of our materials.
We understand that your roof is a big investment, so we take the time to use only the best products. Our team of metal roofing installers and contractors in Melbourne also utilise the latest roofing technologies to ensure a perfect finish every time.
Western Melbourne Roofing is a fully licensed and insured roofing company so you can be sure that all our work will adhere to the strictest Australian standards. We offer a 10-year warranty on our workmanship and a 20-year materials warranty from BlueScope Steel. For all our projects, we also issue a compliance certificate from the Plumbing Board to ensure that all professional standards are met. Western Melbourne Roofing also carries public and product liability insurance of up to $20 million, plumbers insurance, and work cover.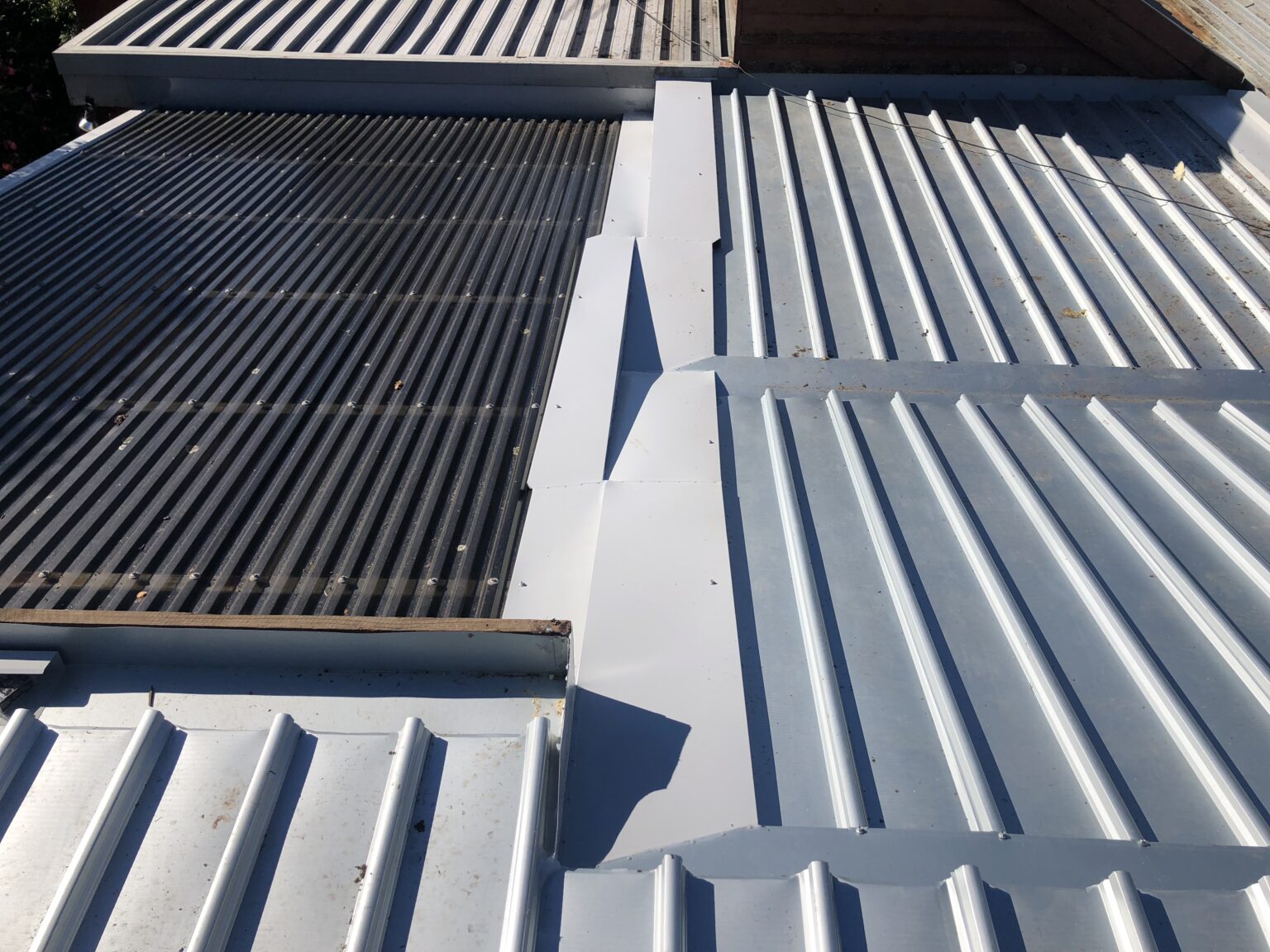 The many guarantees we set in place give our customers peace of mind when it comes to our metal roofing in Melbourne services. Our qualifications also include:
Registered Builder Practitioner
VBA Roof Plumbing Licence
Certificate IV in Roof Plumbing
Cm3 Qualified
WorkSafe Victoria Compliant
Construction White Card
Housing Industry Association – Member
Master Builders – Member
and more!
All our roof specialists are also licenced and registered. They will always put your safety and satisfaction as their top priority. When it comes to metal roofing, there's no one more qualified or experienced than the team at Western Melbourne Roofing. We also provide a wide range of services including roof inspections, roof repairs, roof maintenance, roof restoration, and asbestos roof removal. So you can always count on us for all your roofing needs.
No job is ever too big or small for us. We work quickly and efficiently to provide you with a flat metal roof that will meet your specific needs. The final product is a durable and versatile roof that you can enjoy for a very long time. And best of all, with our competitive prices, you can rest assured knowing that you're getting the best possible value for your money. Contact us today to learn more about our services!
Book An Amazing Roofer Today
It may be a big investment but there are so many ways that a metal roof replacement can benefit your commercial or residential property. And with the right metal roofing contractor in Melbourne, you can guarantee that you'll get a top-quality product that will serve you well for many years to come.
So if you're looking for experienced and reliable metal roof replacement services, choose Western Melbourne Roofing. We have established a solid reputation among our loyal customers because of our commitment to providing only the best roofing services.
Here at Western Melbourne Roofing, we understand that a lot is riding on your metal roof replacement project. That is why we only use the best materials and the latest technologies to ensure that your new roof will be able to withstand the harshest and ever-changing weather conditions. Our passionate and talented roofing specialists have the skills and experience to handle any size roofing project. No matter what type of metal roof you need, Western Melbourne Roofing will get the job done within your specific budget and timeline.
Western Melbourne Roofing provides a no-obligation quote as well as all the information you need to help you make the best decision for your property. If you are interested in learning more about our flat metal roof replacement services or if you would like to book an appointment, please do not hesitate to reach out to us.
Contact Us