Western Melbourne's Top Roofer
A complete roof replacement refers to the process of removing an old or damaged roof and installing a new one in its place. This usually happens when the existing roof is too damaged to be repaired. Replacing your roof is a big investment, but it's one that can pay off in the long run.
Proper maintenance of your roof adds protection to your home from the harsh elements as well as adds value to your home.
There are several key indicators that signify it's time for an old roof replacement. Here are some important signs to look out for to know if you may need re-roofing in Melbourne:
Tiled roof with shingles that are cracked, curled, or missing
Granules from asphalt shingles accumulating in the gutters
Shingle strips or pieces in your yard
Moss, mould, mildew, or algae overgrowth on the roof
Leaks or moisture in the attic or ceiling
Interior water damage
Daylight is visible through holes in the roof
Rotting in the roof deck or trusses
Rust and corrosion in metal roofing
Buckling or blistering of asphalt shingles
Sags, curves, or dips in your roofline
Cracked, loose, or deteriorating flashings
Storm damage
Excessive energy bills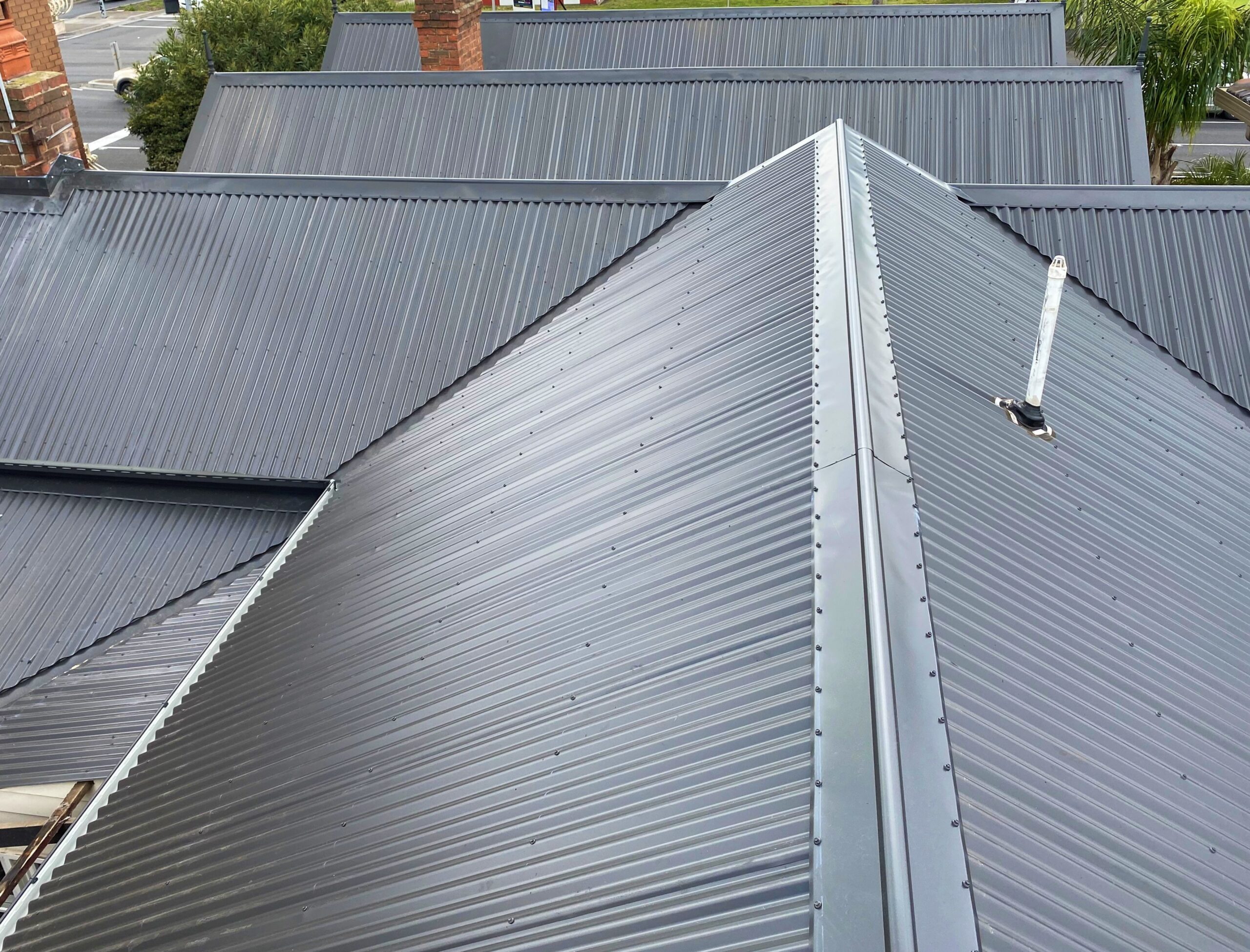 Complete roof replacement in Melbourne is also the service of choice for property owners who want to upgrade their old roofs to a newer, more durable roofing material. All roofs will eventually need to be repaired and replaced so if your roof is over 20 years old, you might be considering replacement roofing for your home or business. This is to ensure that your property stays in good condition and to minimise the chances of more expensive repairs in the future.
Roof replacements are a major undertaking. It entails tearing everything down to the rafters and starting from scratch. As such, it can also be more expensive than simple roof repairs. To ensure that your roof investment pays off in the long run, it's important to hire an experienced, reputable roofing contractor who has the experience and expertise to get the job done right.
This is where Western Melbourne Roofing comes in! We specialise in complete roof replacement for commercial and residential properties across Melbourne. With over 20 years of experience in the roofing industry, we are confident in our ability to provide you with a high-quality roof replacement that will stand the test of time.
Roof replacements can be a big job, but it is nothing that our team of roofing specialists can't handle. We always bring a high level of experience and training to every project so you can be confident that your roof is in good hands.
We also have guarantees in place to give our customers peace of mind. All our roofing projects come with a 10-year workmanship guarantee. You can also count on a 20-year materials warranty from BlueScope Steel. Western Melbourne Roofing also provides a compliance certificate from the Plumbing Board to ensure that all our projects abide by work and safety standards.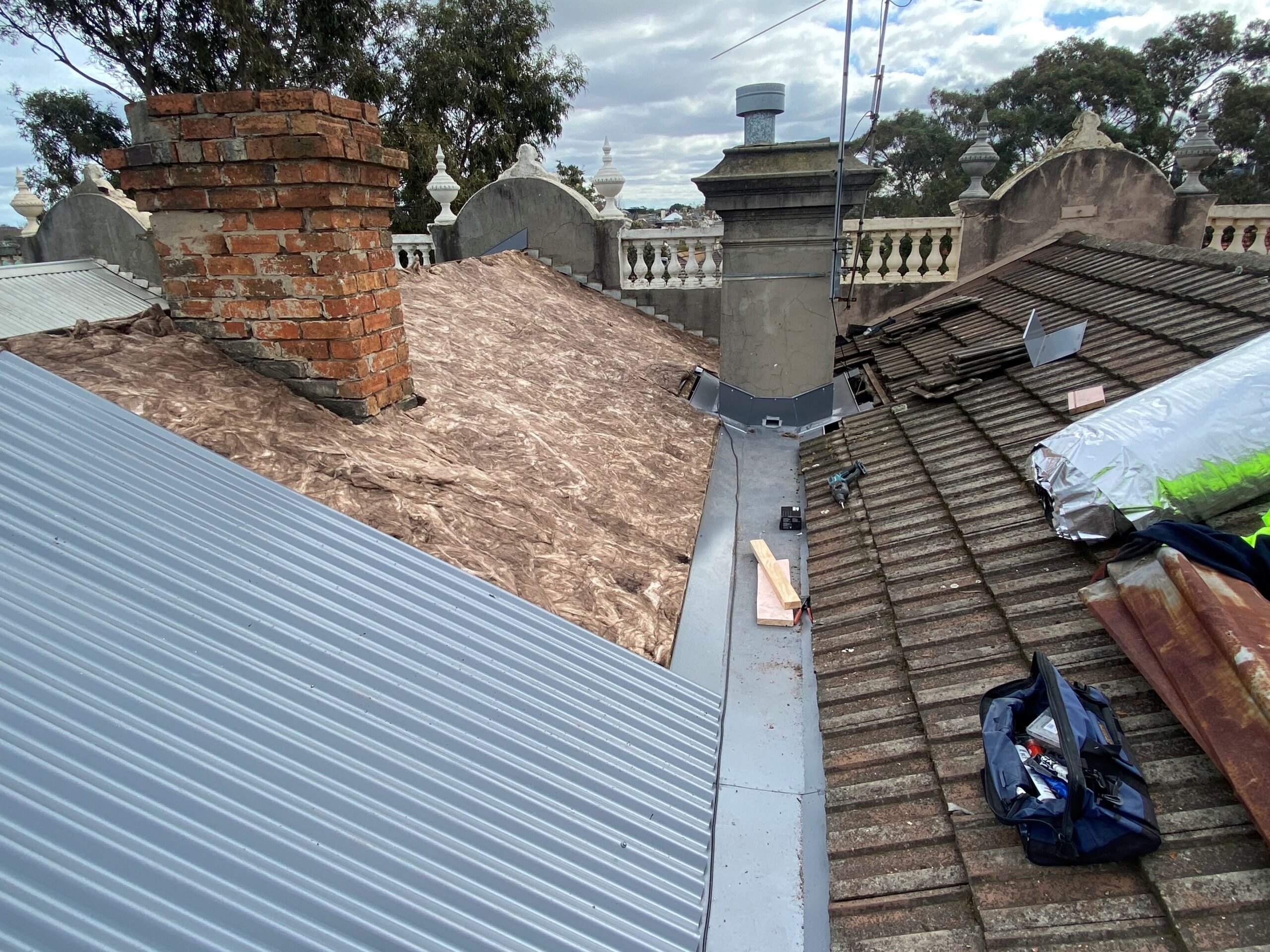 As a trusted roofing contractor, Western Melbourne Roofing also has public and product liability insurance of up to $20 million, plumbing insurance, and work cover. All our roofers are licensed and registered so they comply with the Victorian Building Authority's (VBA) strict requirements. Our list of qualifications also includes:
Registered Builder Practitioner
VBA Roof Plumbing Licence
Certificate IV in Roof Plumbing
Cm3 Qualified
WorkSafe Victoria Compliant
Housing Industry Association Member
Master Builders Member
Basic Scaffolding
Working at Heights
Working with Children
Construction White Card
Asbestos Awareness
First Aid Certification
So if you want to start your journey to a better roof, do not hesitate to reach out to Western Melbourne Roofing today!
Quality Roof Replacement Services
Western Melbourne Roofing provides high-quality roof replacement. We also offer a wide range of other services including new roof installation, roof repairs, roof restoration, and many more! We are your one-stop-shop for all things roofing. That way, we can address all your roofing needs and concerns in one go.
Our process begins with a thorough inspection. We will examine your roof to see the extent of the damage. Based on our assessment, we will recommend simple roof restoration or a complete roof replacement. Regardless, we will get the job done for you!
As part of our process, Western Melbourne Roofing will consult with you on what kind of roof you want. We also provide a no-obligation quote so that there are no surprises when it comes to our pricing and delivery of services.
If you decide to go ahead with our roof replacement services, we will work diligently to get the job done as soon as possible to minimise disruptions to your daily life. We only use the highest quality materials and utilise the latest roofing innovations in all our projects. So you can have peace of mind knowing that your new roof can withstand the ever-changing Australian weather. We guarantee that you will be satisfied with our final product and you can enjoy your new roof for many, many years to come!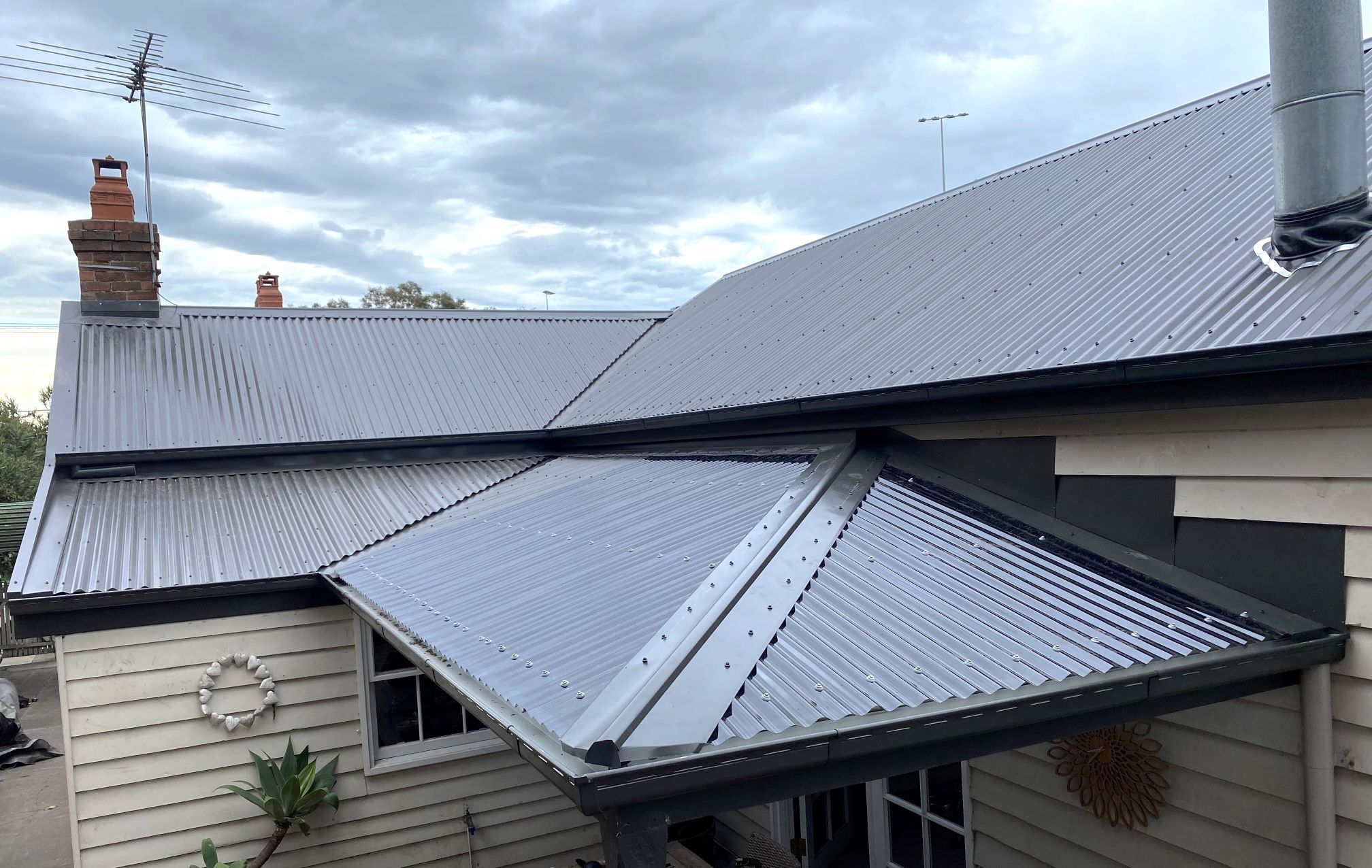 Types Of Roof We Can Replace
The roofing specialists at Western Melbourne Roofing are experts in all types of roofing. We can replace all types of roofs so you don't have to worry about finding the right type of contractor for your particular roof.
Here are the different types of roofs that we can replace: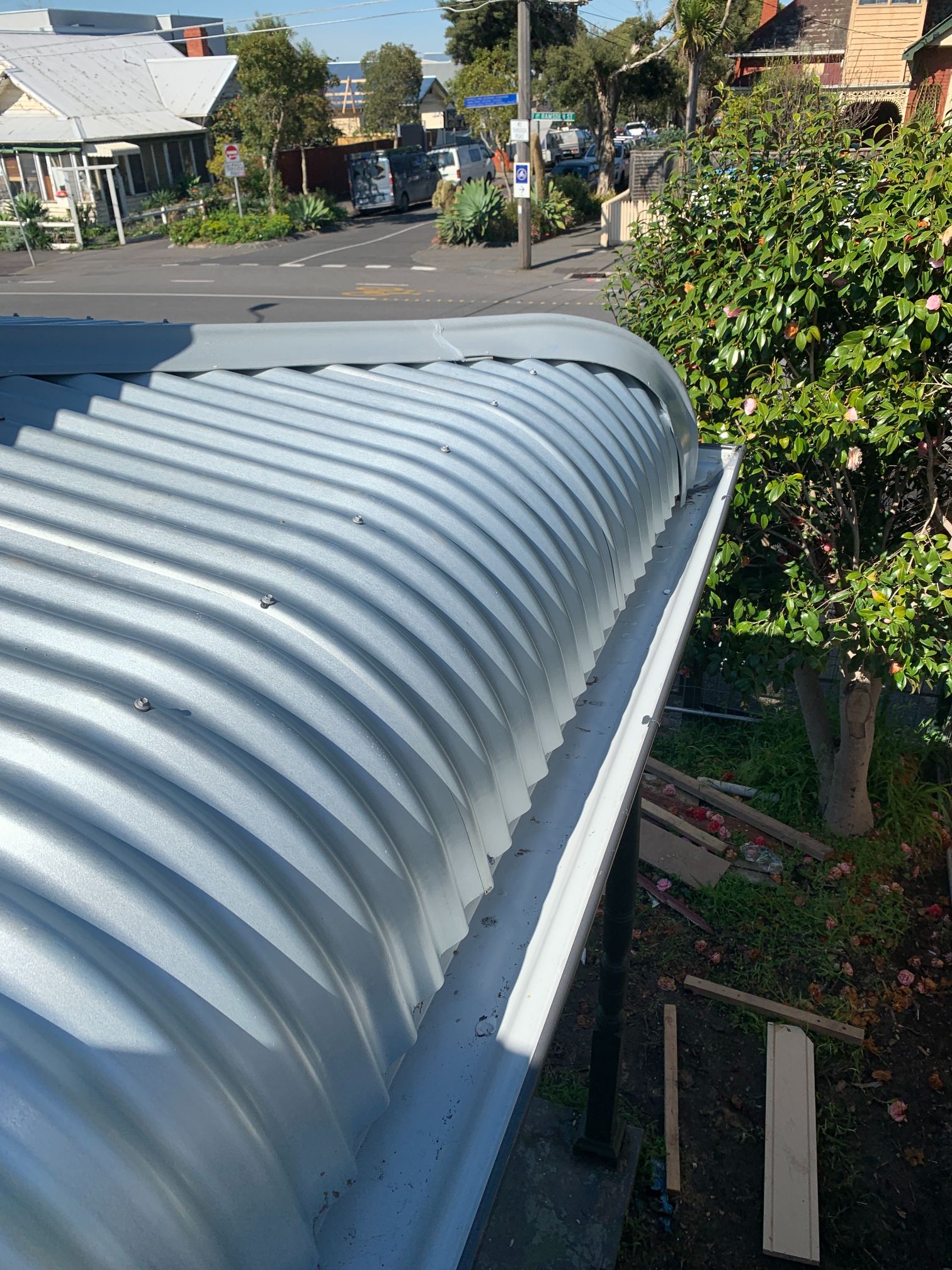 Tiled Roofs
Metal Roofs
Asphalt Shingle Roofs
Slate Roofs
Concrete Roofs
Terracotta Roofs
Metal Roofs
Stone-Coated Steel Roofs
Rubber Slate Roofs
Wood Shingle Roofs
Built-Up Roofs
We can also work with different types of roof shapes and styles including gabled roofs, hipped roofs, flat roofs, pyramid roods, curved roofs, domed roofs, and more. No matter what type of roof you have, we can replace it for you. If you're not sure what type of roofing material to choose for your new roof, we can assist you as well.
No job is too big or small for the specialists at Western Melbourne Roofing. We work with commercial properties including retail shops, schools, factories, and shopping centers. We also work across various residential properties including single homes, apartment blocks, and townhouses.
Make An Appointment Today
At Western Melbourne Roofing, we have over 20 years of experience in complete roof replacement and roof installation. We have experience working with a wide range of roofing materials including metal roofs, tile roofs, and asphalt shingles. As a family-owned and operated business, we are dedicated to providing our customers with the highest quality roofing services at the most competitive prices.
There are many reasons why you might need to replace your roof. It could be due to severe weather damage, age or simply because you want to update the look of your home. Whatever the reason, trust Western Melbourne Roofing to handle the entire project. We check the extent of the damage to your roof and determine the best course of action. Our vast roofing experience can help you decide the best type of roof for your home or business.
Make an appointment with Western Melbourne Roofing today! We can provide you with a no-obligation quote and more information about our comprehensive range of roofing services. Contact us today and an experienced member of our team will be able to help you out.
Contact Us