Leading Roof Restoration Melbourne Service
Roof restoration is the process of returning your roof to its original condition. It is different from roof repairs, which focus on certain areas of your roof. Roof restoration is a more comprehensive service. It is a process that covers all aspects of your roof, from the tiles and ridge capping to the guttering and downpipes. Melbourne roof restorations also involve repairing any damage that has occurred over time, as well as cleaning and painting the roof to give it a fresh new look.
A roof is essential in protecting your home from the elements but in doing so, it is constantly exposed to the sun, wind, rain and hail. Australia's ever-changing weather can be especially brutal on roofs and over time, this will take its toll on your roof's condition. Your roof will start to deteriorate, making it more susceptible to leaks and damage. But rather than sit and wait for the roof to become damaged enough for a replacement, you can prolong its life – and save money in the long run – with a Melbourne roof restoration.
A roof restoration is the best way to extend the life of your roof and protect your home from the elements. Here are reasons why you might want to consider roof restoration in Melbourne:
Visual Appeal
A roof restoration will immediately improve the appearance of your home from the street. A roof restoration can make your roof look brand new again. Not only will this add curb appeal to your home, but your neighbours will also appreciate your efforts in making your house look great!
Value
If you're thinking about selling your home, a roof restoration is a great way to add value to your property. The exterior appearance is just as important as the interiors. After all, it is what buyers see first.
Leak Prevention
If there are any leaks in your roof, they will only get worse over time. A roof restoration will repair any existing leaks and prevent any new ones from forming. Water leaks can cause mould, mildew, and damage to your electrical wiring.
Prevent Damage
By addressing issues in your roof early on, you can prevent major damage from occurring down the line. This will save you money in the long run as you won't have to replace your roof.
Energy Efficiency
A roof restoration will resolve any sealing issues that may be present on your roof. This will make your home more energy-efficient and better insulated as heat will be better able to stay inside.
Longevity
Though all roofs will eventually need to be replaced, a roof restoration will significantly extend the life of your roof. This means you won't have to think about replacing your roof for many years to come.
Cost-Effective
A roof restoration is a more cost-effective solution than a roof replacement as it is less labour intensive and often doesn't require as many materials.
Once you decide that it is time to have your roof restored, it is important to find a reputable and experienced roofing contractor like Western Melbourne Roofing. We have been providing roof restorations in Melbourne for over 20 years. We have the experience and expertise to ensure that your roof restoration is carried out to the highest standard.
As a family-owned and operated business in Western Melbourne, your satisfaction is our number one priority. Commercial and residential clients have come to rely on us for a wide range of services including roof repair and roof sealing in Melbourne. We make sure that all your roofing needs are taken care of.
Our team of roofing specialists always bring their high level of expertise and training to every roofing project. This ensures that you get the best possible result for your roof restoration in Melbourne.
We understand that your Melbourne roof restoration is a major investment, and we take great pride in providing excellent roofing services at competitive prices. We will restore your roof back to its original condition so that you can enjoy it for many, many more years to come.
If you are interested in roof restoration in Melbourne, look no further than Western Melbourne Roofing!
Contact Us
Huge Range Of Roof Restoration Services
Western Melbourne Roofing offers a comprehensive range of roof restoration services. From start to finish and top to bottom, you can count on us to drastically improve the condition of your roof to enhance its longevity.
Some of the roof restoration services that we offer include: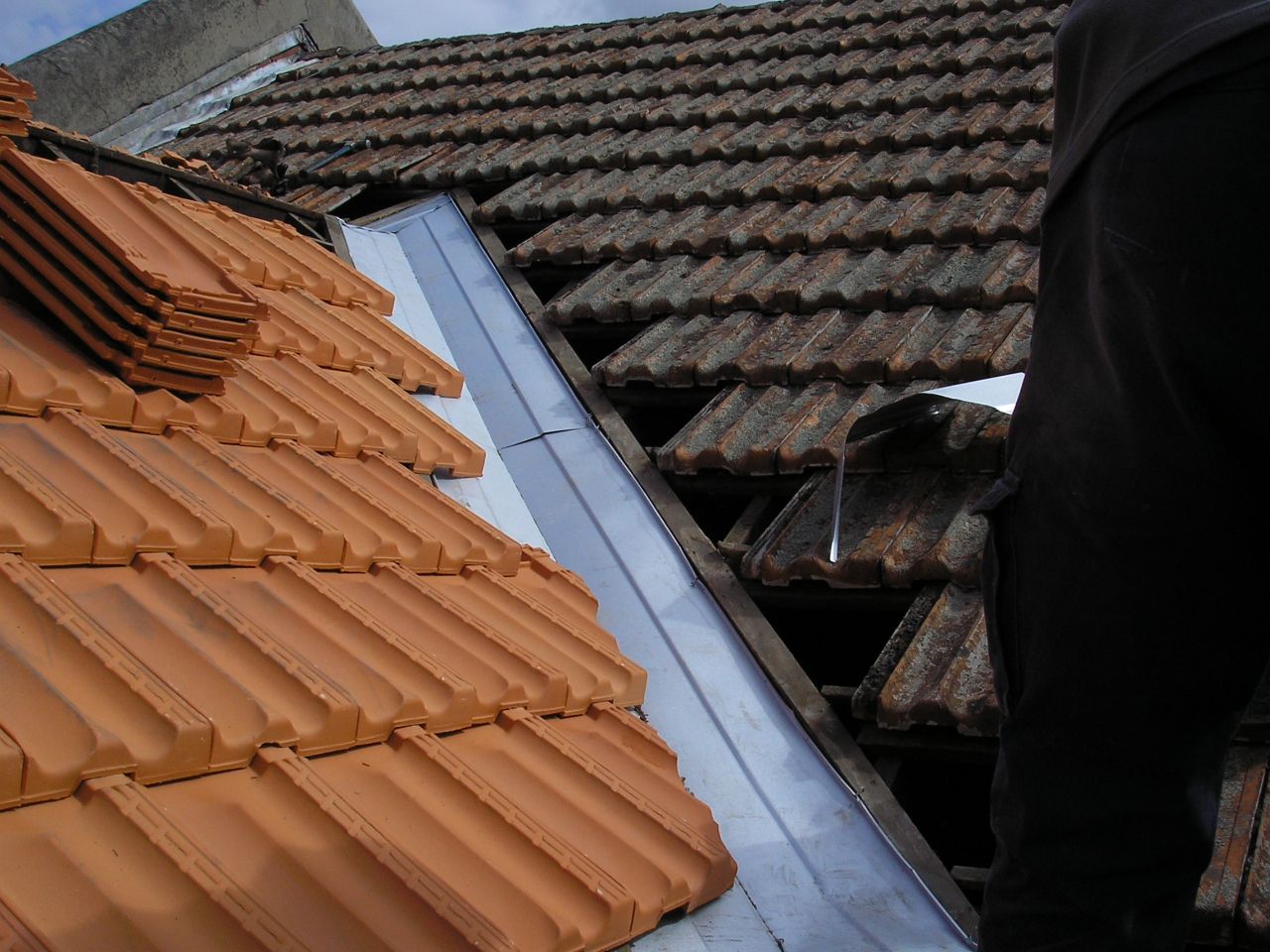 General Repair Work
Roof Cleaning & De-Mossing
Roof Repainting
Roof Resealing
Roof Re-Cementing
Cement, Metal, and Colorbond Roof Restorations
Repair Cracked or Broken Roof Tiles
Replace Missing Roof Tiles
Waterproofing Roofs with Cement Pointing
Repairing or Replacing Damaged Gutters or Downpipes
Repairing Fascia and Eaves
And more!

Our process always starts with a thorough inspection of your roof and the surrounding areas. This allows us to determine which services are needed. After the inspection, we provide clients with a no-obligation quote to ensure that there are no surprises when it comes to the delivery of services and scope of work.
As your trusted roof restoration in the Western Suburbs in Melbourne service provider, we strive to address all your roofing needs. So if there are additional services that your roof needs, Western Melbourne Roofing will gladly provide them for you. We will get the job done right the first time, saving you a lot of time and money in the long run.
We understand that Melbourne roof restorations are a major investment. That is why we only use the best tools and materials for your roof restoration. All our roofing specialists are also fully licensed and insured so you can expect only quality workmanship and service. We want our clients to have peace of mind.
That is why we have guarantees set in place, including a 10-year workmanship warranty and a 20-year materials warranty from BlueScope Steel. You can also expect a compliance certificate from the Plumbing Board to ensure that all work and safety standards have been met.
We want you to feel confident about the quality of work that we do at Western Melbourne Roofing. Here are our other qualifications:
Registered Builder Practitioner
VBA Roof Plumbing Licence
Certificate IV in Roof Plumbing
Cm3 Qualified – Health and Safety Management System
WorkSafe Victoria Compliant
Construction White Card
Housing Industry Association Member
Master Builders Member
First Aid Certification
Working at Heights
Working with Children
Asbestos Awareness

We make your investment in Western Melbourne Roofing worth it by giving your roof additional years of life. So start your journey to a better roof today!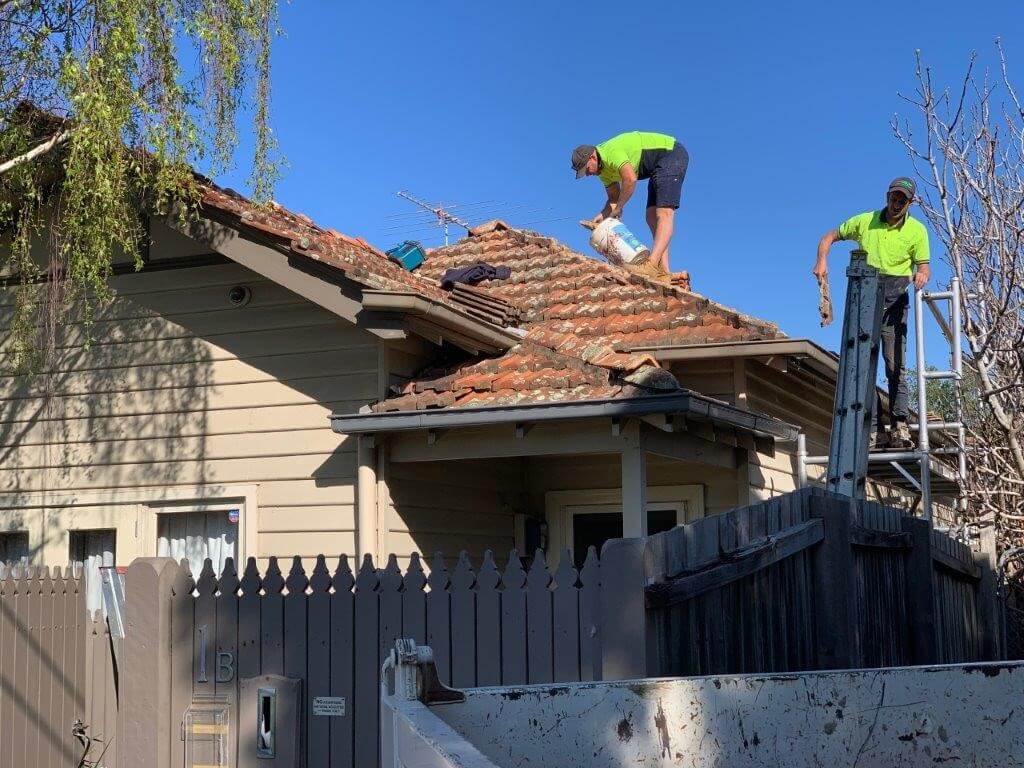 Book A Qualified Roofer Today
When it comes to roof restorations in Western Suburbs, Melbourne, there is no better team to trust than the experts at Western Melbourne Roofing. We have over 4,100 happy clients served and over 250 projects completed. We have a wide range of services to ensure that all your roofing needs will be met. Our high-quality services are offered at competitive prices so you can always be assured that you're getting the best value for your money. Our friendly and qualified team of specialists are always eager to assist with your roofing needs.
To find out more about our roof restoration services, or to get a free no-obligation quote, please feel free to contact us today! You may call us at (04) 8890 1360 or email us at westernmelbourneroofing@gmail.com. We will be more than happy to discuss your roof restoration needs!
Contact Us