Reliable Western Melbourne Roofing Services
What is a box gutter? A box gutter plays an important role in your home's drainage system. It is a trough that is installed along the edge of a roof to collect rainwater and direct it away from the building. It is necessary to keep a lookout on the condition of your box gutters. Ignoring any damages or wear and tear can lead to headaches later on.
Contact Us
Why Do You Need Box Gutter Replacement?
Here are the most common reasons why box gutters become damaged over time:
Debris – Leaves, branches, and dirt can build up and block the drain. If the box gutter sump is blocked, the water will overflow and this can cause damage to the gutters and the surrounding areas.
Improper installation – If the box gutter is not installed properly, water will not be able to flow to the downpipe. This will eventually cause damage to the gutter.
Corrosion – Over time, water flows through the metal components of the box gutter, such as pinholes and joints. This will cause a chemical reaction and result in a rusty box gutter.
Worn Away Sealant – Sealants used in box gutters have a lifespan of about one to five years. After this, they become worn out and you will be left with a leaking box gutter that is prone to damage.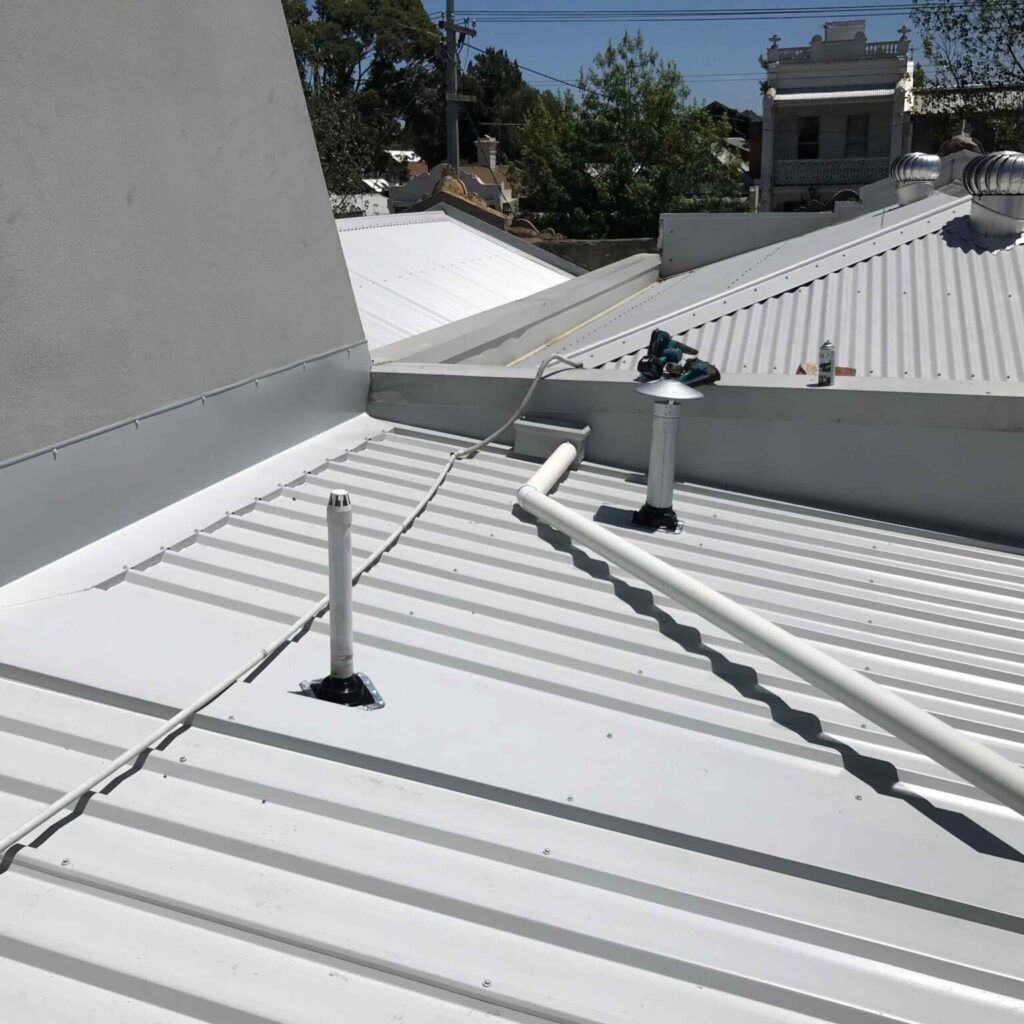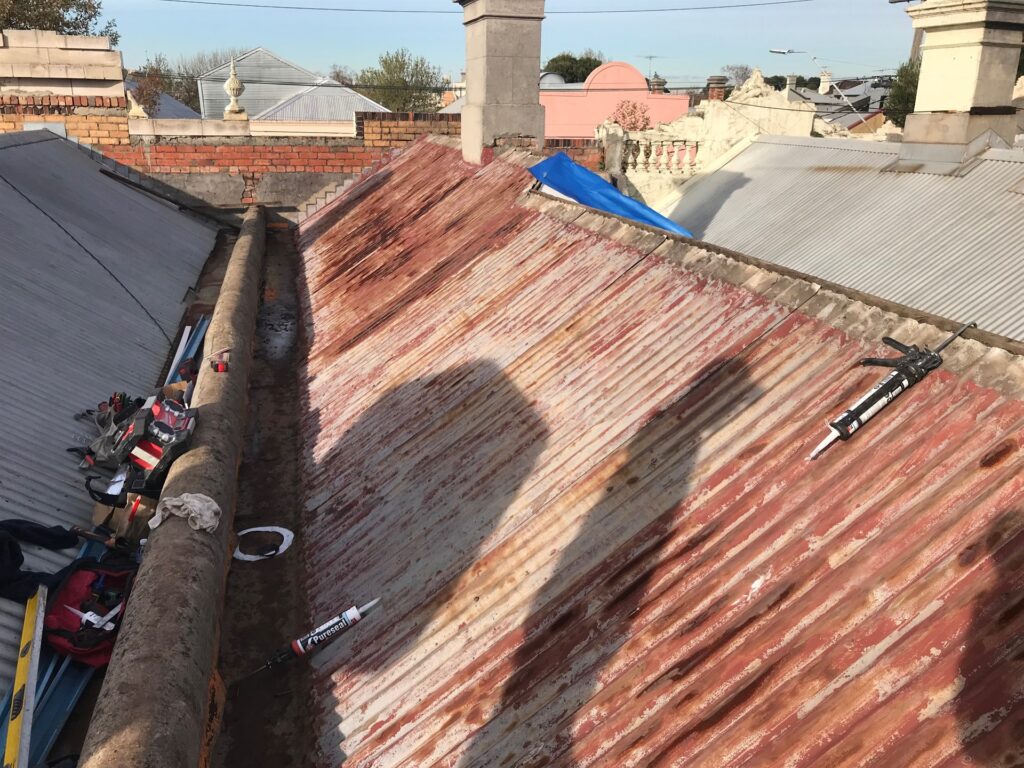 What Happens If The Box Gutter Is Damaged?
If the box gutter is damaged, it can cause serious problems. Water will leak into your ceiling and down your walls where mould can grow and the water can damage your property. It is important to have a working and non rusted box gutter, otherwise it can cause serious damage to your property and will leave you with costly repairs.
Trust Only The Best For Your Roofing Needs
There are many roofing contractors in Melbourne who offer box gutter repair and replacement services. However, not all of them are equal. If you want guaranteed results, it is important to find a reliable roofing contractor. One that has a good reputation and plenty of experience. That's where we come in! Western Melbourne Roofing has over 20 years of industry experience. We offer high-quality products and services at a reasonable cost. With us, you can always receive the roofing services that you need.
When it comes to box gutter repairs and replacement, you can always be confident in the work that we do. Our team of qualified and certified tradesmen can get the job done quickly and efficiently. Commercial and residential clients across Melbourne have come to rely on us. This is due to the high level of experience that we bring to every project.
With our wide range of roof restoration and replacement services, we guarantee safe and stable roofs. We will keep your home or business safe from the elements. So for all your box gutter replacement needs, trust only Western Melbourne Roofing!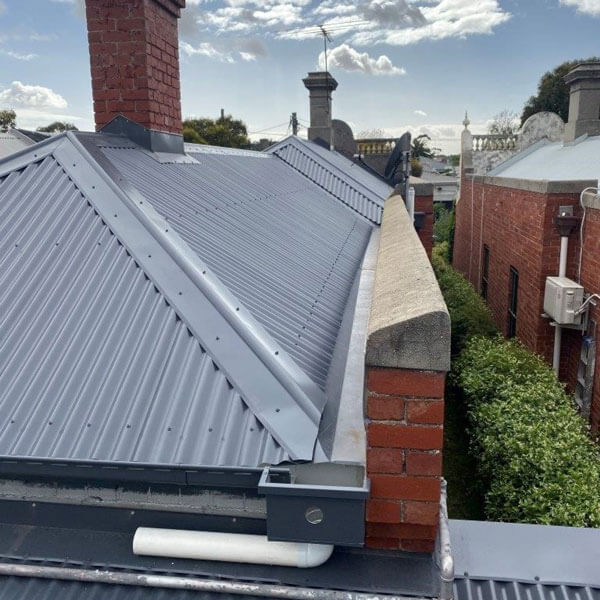 First-Class Leaking Box Gutter Service
Western Melbourne Roofing provides top-notch leaking box gutter services to commercial and residential clients. As a first-class Melbourne roofing company, no job is ever too big or small for us to handle. We have a highly skilled and experienced team of roofing contractors who can quickly identify the source of the leak and provide an effective solution.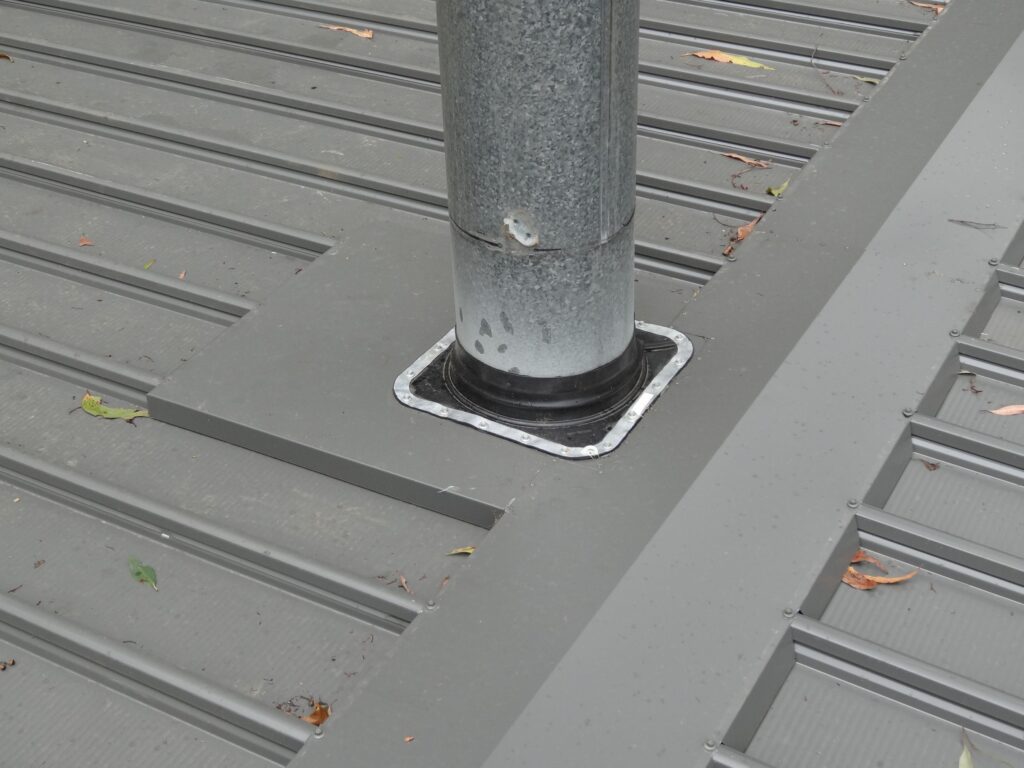 We only use the latest tools and techniques to repair or replace your leaking gutters, ensuring that they are properly sealed and will not cause any further damage to your property. For box gutter services, we use only the best materials to match your existing gutters. We also offer a wide range of colours to choose from so you can find the perfect match for your home or business.
When you choose Western Melbourne Roofing, you can expect friendly and professional service. Our process always starts with a thorough inspection of your box gutter. We will look at the extent of the damage and come up with a plan for restoring or replacing the damaged components.
Our specialists will then provide you with different options so you can make the best decision that aligns with your needs. Before any work is done, we always provide our clients with a quote. There are no unexpected surprises when it comes to our delivery of roofing services.
We Provide Guarantees For Your Peace Of Mind!
We understand that roof repairs are a major investment. At Western Melbourne Roofing, we want you to have peace of mind knowing that your roof and gutters are in good hands.
This is why we offer different warranties on all our roofing services, such as:
10 years for workmanship
20 years for the materials
Apart from the warranty, we also make sure that all standards are met for our roofing services. Thus, we will be glad to show you our Plumbing Board compliance certificate to give you peace of mind and confidence in our company.
As a trusted contractor, Western Melbourne Roofing also has up to $20 million of public and product liability insurance, plumbers insurance, and workover. Our team is made up of licensed roof plumbers, qualified tilers, and registered builder practitioners. We have the experience and knowledge to provide customers with the best roofing solution for your home or business.
We carry numerous qualifications including a VBA roof plumbing licence, construction white card, Certificate IV in roof plumbing, and many more. Western Melbourne Roofing is also Cm3 qualified and a member of the Housing Industry Association and the Master Builders. Western Melbourne Roofing also has certifications when it comes to:
First Aid
Working At Heights
Asbestos Awareness
Working With Children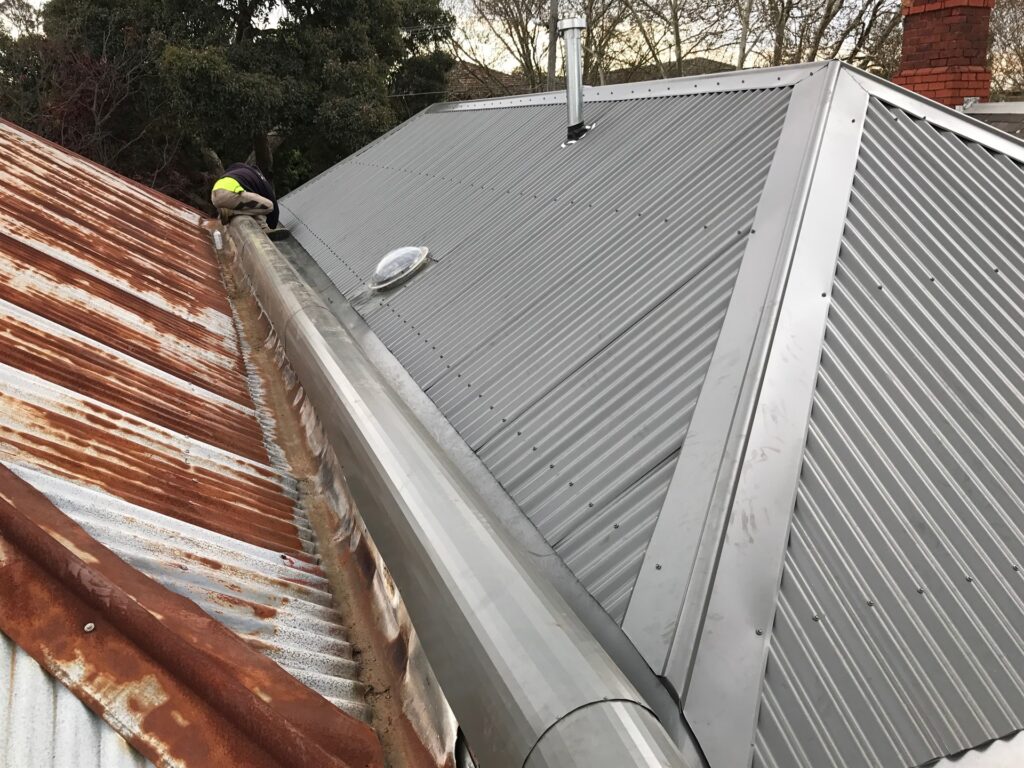 You can count on us to abide by all the safety standards and requirements when carrying out gutter replacement services for your home or business.
With all these guarantees set in place, customers can rest assured that you're getting high-quality and long-lasting roofing solutions. So if you need a roofing contractor to provide box gutter repairs, look no further than Western Melbourne Roofing!
Book A Brilliant Roofing Service Today
Western Melbourne Roofing is a family-owned and operated business with over 20 years of experience. We are dedicated to providing the highest quality roofing services and customer satisfaction. As Western Melbourners ourselves, it is our pleasure to serve our neighbours and become trusted roofing specialists in the community. All our roofing services have been tested and guaranteed to withstand the ever-changing weather in Melbourne.
If you need a brilliant roofing contractor for the replacement or repair of your box gutter, be sure to choose Western Melbourne Roofing. With over 4,000 satisfied and loyal customers served, you can count on us for all your roofing needs. We guarantee that you will be satisfied with the high quality of our workmanship that is available at very competitive prices.
If you want to start your journey to a better roof, contact us today! We can provide you with a no-obligation quote to get you started. If you have any questions or clarifications about our box gutter replacement and repair services, do not hesitate to reach out to our team. We would be happy to assist you in any way we can. Call us today or send an email to request a quote!
Contact Us