Leading Colorbond Roofing Melbourne Services
There are many reasons why roofs deteriorate over time. It can be due to natural causes such as wind, rain, and snow. Roof deterioration can also be due to human activity, such as when tiles, shingles or existing tin is damaged and are not replaced in a timely manner. At a certain point, some roofs become too damaged and can no longer be repaired. A complete roof replacement may be needed to protect your home from further damage.
If you're in need of roof replacement, consider the services of Western Melbourne Roofing. We specialise in Colorbond re-roofing in Melbourne, as well as Colorbond fascia cover installations. As a professional roofing contractor, we provide the highest quality of workmanship and materials to ensure that your new Colorbond roof will last for years to come.
Contact Us
What Are The Benefits Of A Colorbond Roof?
Colorbond steel is the latest in roofing technology and offers a number of benefits over traditional roofing materials. Find out why it is the leading choice for Melbourne roofs:
Colorbond roofs are lightweight so they are easy to install. Its being lightweight also means that there is less stress on your foundation, making it an ideal choice for older homes.
Colorbond roofs are extremely durable and tested in Australian weather conditions. It can withstand extreme heat or cold. You are also well-protected from dust, wind, hail, rain, and storms.
Colorbond roofs utilise Activate technology which makes them more resistant to corrosion. This means that your roof will last longer and require less maintenance over the years.
Colorbond roofs are non-combustible so it's an ideal choice for areas that are prone to bushfires.
Colorbond roofs are low-maintenance and easy to clean. They will last for decades and require minimal upkeep.
Colorbond roofs are energy-efficient as they reflect heat away from your home, keeping it cooler in summer and warmer in winter. This makes it ideal for the everchanging Australian weather.
Colorbond roofs will give your home a fresh, modern, and stylish look. Colorbond is also available in over 20 colours and in different finishes to match your design aesthetic.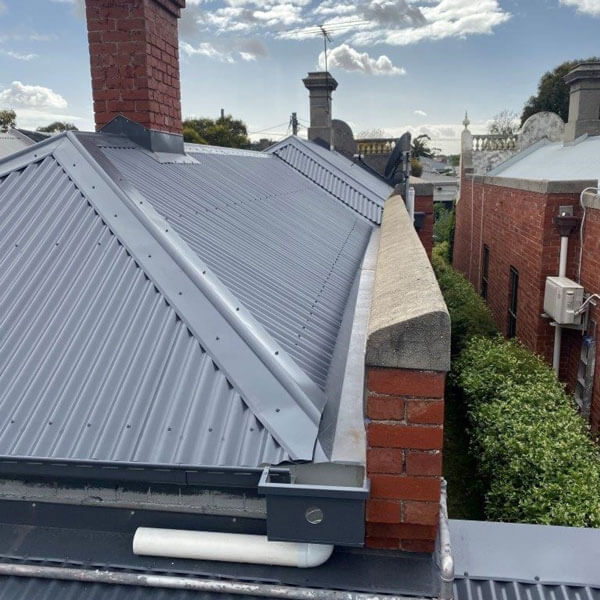 Given all these benefits, it is no surprise that Colorbond is the material of choice for many homeowners in Australia. New and old homes alike can benefit from having Colorbond roofing in Melbourne. So if you are looking for a roof that is durable, low-maintenance, stylish, and energy-efficient, contact Western Melbourne Roofing for your Colorbond roofing needs.
With over 20 years of experience, Western Melbourne Roofing is the company to trust when it comes to Colorbond re-roofing in Melbourne. We provide a wide range of services from Colorbond roof installations and repairs. We can also replace tile roofs with Colorbond and install Colorbond fascia covers on your home or business.
We understand that any roofing project is a major investment. That's why we offer non-obligatory quotes and use only the best materials for our roofing projects. Our team of licensed roof plumbers and tilers will ensure that your new Colorbond roof is installed correctly and to the highest standard.
We also offer a 10-year workmanship warranty on all our roofing projects, as well as a 20-year materials warranty from BlueScope Steel. We also provide a compliance certificate from the Plumbing Board to ensure that all work and safety standards are met.
So if you want to start your journey to a better roof, contact Western Melbourne Roofing for your Colorbond roof replacement project!
Qualified Colorbond Roof Installation Roofers
Western Melbourne Roofing offers a complete range of roofing solutions to commercial and residential clients throughout Melbourne. With over two decades of working in the roofing industry, we are confident in our ability to provide you with the very best Colorbond roof installation and replacement services.
We are qualified and passionate roofing professionals who want only the best for our customers. Our team are highly skilled and experienced in all aspects of roofing. We will provide you with the best advice and whether a Colorbond roof is able to meet your specific needs. Our expertise will ensure that you make the best possible decision for your roof repair and replacement project. Western Melbourne Roofing guarantees that you will be satisfied with our end product. Our goal is to provide you with a safe and stable roof that will withstand the test of time.
Western Melbourne Roofing is a fully licensed and insured roofing company. We have public and product liability insurance of up to $20 million, plumbers insurance, and work cover. We also have a long list of qualifications to give you peace of mind. This includes: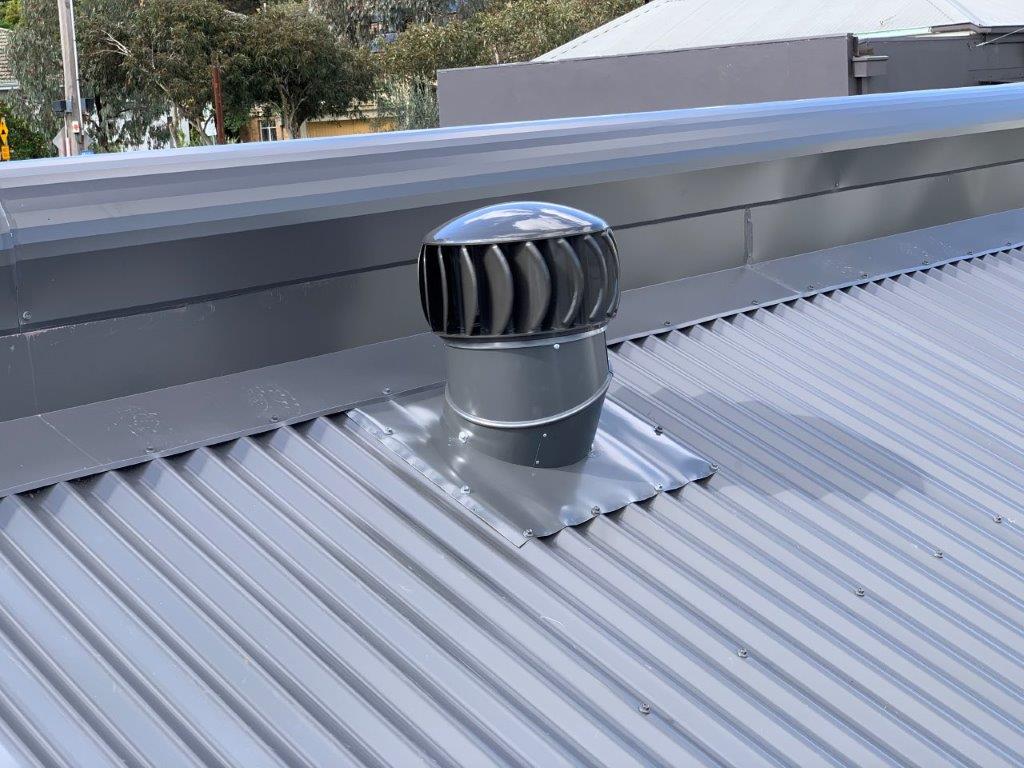 Registered Builder Practitioner
VBA Roof Plumbing Licence
Certificate IV in Roof Plumbing
Housing Industry Association Member
Master Builders Member
Cm3 Qualified
WorkSafe Victoria Compliant
Working at Heights
Construction White Card
Basic Scaffolding
First Aid Certification
Asbestos Awareness
Working With Children
Qualified Tilers
At Western Melbourne Roofing, we are dedicated to providing our customers with the very best customer service possible. Our process involves a thorough inspection and no-obligation quote on all roofing projects. This is so that there are no surprises when it comes to our service delivery. And with our high quality of service and competitive pricing, you will be confident that you're making the best decision for your home and business.
In addition to our roofing services, we also provide Colorbond fascia cover installation and replacing roof tiles with Colorbond for those who do not need a complete roof replacement. With our wide range of roofing services, we can take care of all your roofing needs in one go! No job is ever too big or complicated for Western Melbourne Roofing!
When Do You Need To Replace Your Roof?
If your roof shows extreme wear and tear, or if it is more than 20 years old, then it may be time to replace your roof.
If the tiles on your roof are brittle and already crumbling, then they will need to be replaced soon.
If there is rust and corrosion on your roof, then this is a sign that the roof is deteriorating and will need to be replaced.
If you see any daylight coming through your roof, then this means that your roof requires immediate attention and may need to be replaced.
If all signs point to a roof replacement, consider the Colorbond re-roofing services of Western Melbourne Roofing! We will provide you with the perfect replacement for your roof – one that is built to last for many years to come.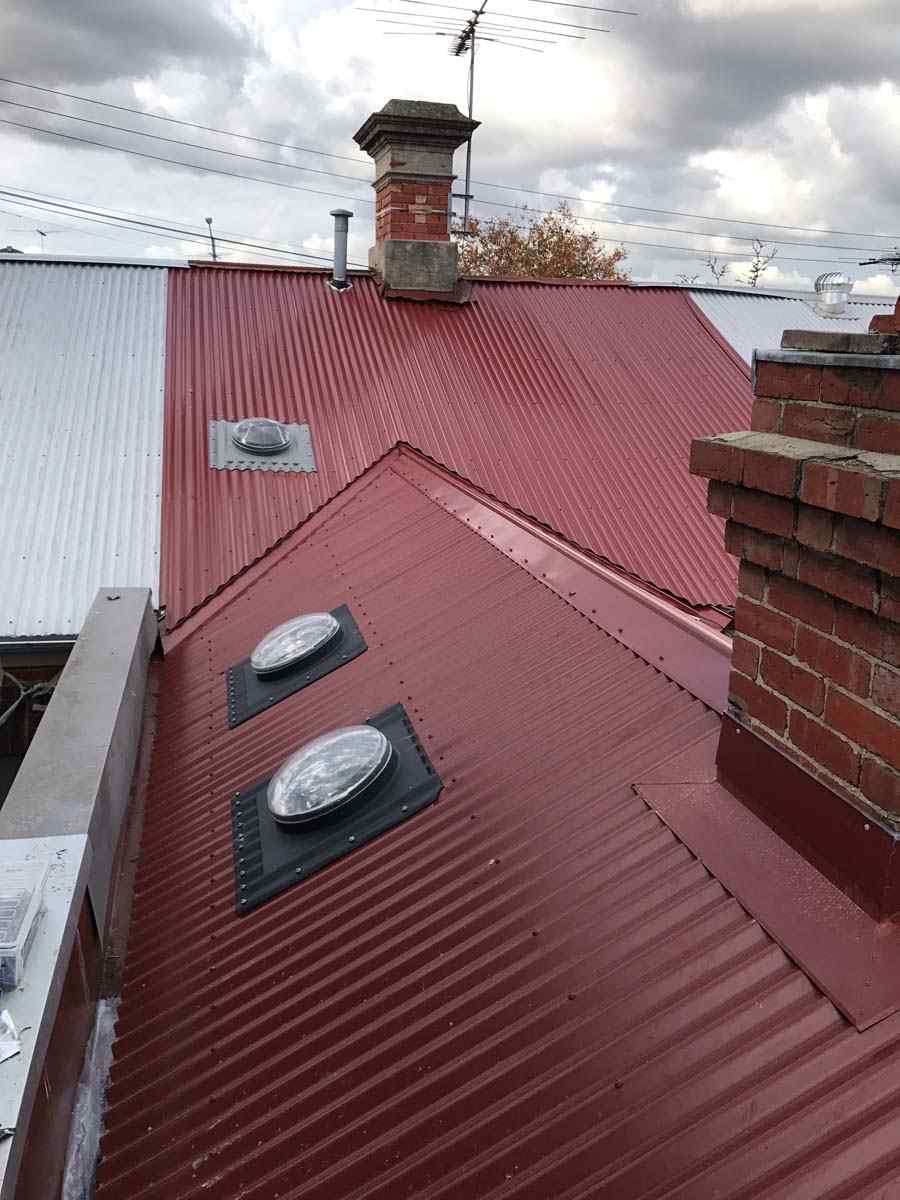 Schedule Your Roofing Service
With over 20 years of experience under our belts, Western Melbourne Roofing can handle anything! As a family-owned and operated business, customers have come to rely on us for our reliable roofing solutions. We always deliver incredible results that will add a lot of value to your home or property.
Our roofing specialists can handle any kind of job so if you need a roof repair, replacement, or installation, do not hesitate to reach out to us. We can answer additional queries you may have and we will provide you with a no-obligation quote. We at Western Melbourne Roofing are always ready to take your call so do not hesitate to schedule your roofing service today! Contact us today!
Contact Us