Tile Roof Restorations Service
Tile roofs are a popular choice for Melbourne residences. They have a classic appearance that adds a lot to the value of your home. Not only that, tile roofing is known for its longevity and durability, making it a viable roofing option for commercial applications. It is also a good choice for homeowners who have energy-efficient homes.
There are several different types of tile roofs, each with its own benefits and disadvantages. Aesthetically, you can choose between curved, flat, or fluted tile roofs.
No matter which tile roof you choose for your home or business, it is important to remember that they still require some maintenance. That is because, over time, even the most well-made tile roof can become damaged or loose. If not properly cared for, they can start to leak. This can then lead to more serious and costly problems, such as water damage to your property. The water can also damage your electrical wires, which can eventually be a safety risk.
If you want to revive the appearance of the existing roof in your home or business, consider enlisting the services of Western Melbourne Roofing. We are a professional roofing company that provides tile roof restorations in Melbourne. With over 20 years of experience maintaining and restoring Melbourne roofs, you can trust us to get the job done right.
From terracotta roof repairs to complete roof replacements, we have the knowledge and skills to handle any roofing project. We make sure that all your tiles will be restored to good as new condition and that there will be no damage to your property. Western Melbourne Roofing understands the importance of quality workmanship so all our customers in Melbourne can expect a seamless and mess-free experience for every project. Call us today for a free quote on our tile roof restoration services in Melbourne.
Contact Us
Comprehensive Tile Roof Repairs Services
Over time, your tile roof can experience a number of issues that can lead to costly repairs. From cracked, broken, or missing tiles to mould and lichen growth. Roof tiles also accumulate excess dirt and debris, as well as become stained or rusted. No matter the issue, Western Melbourne Roofing will bring back your tile roof to its original condition.
We provide comprehensive tile roof restorations in Melbourne. Our team of roof specialists have the knowledge and training to repair, reseal, and restore your roofs so they're as good as new. No job is too big or small for our team, and we provide a 10-year workmanship warranty.
We also have up to $20 million in public and product liability insurance, plumbers insurance, and work cover. All our roof restoration projects are also issued a compliance certificate from the Plumbing Board to make sure that all work and safety standards are met. These guarantees give our customers peace of mind knowing that their roof is in good and capable hands.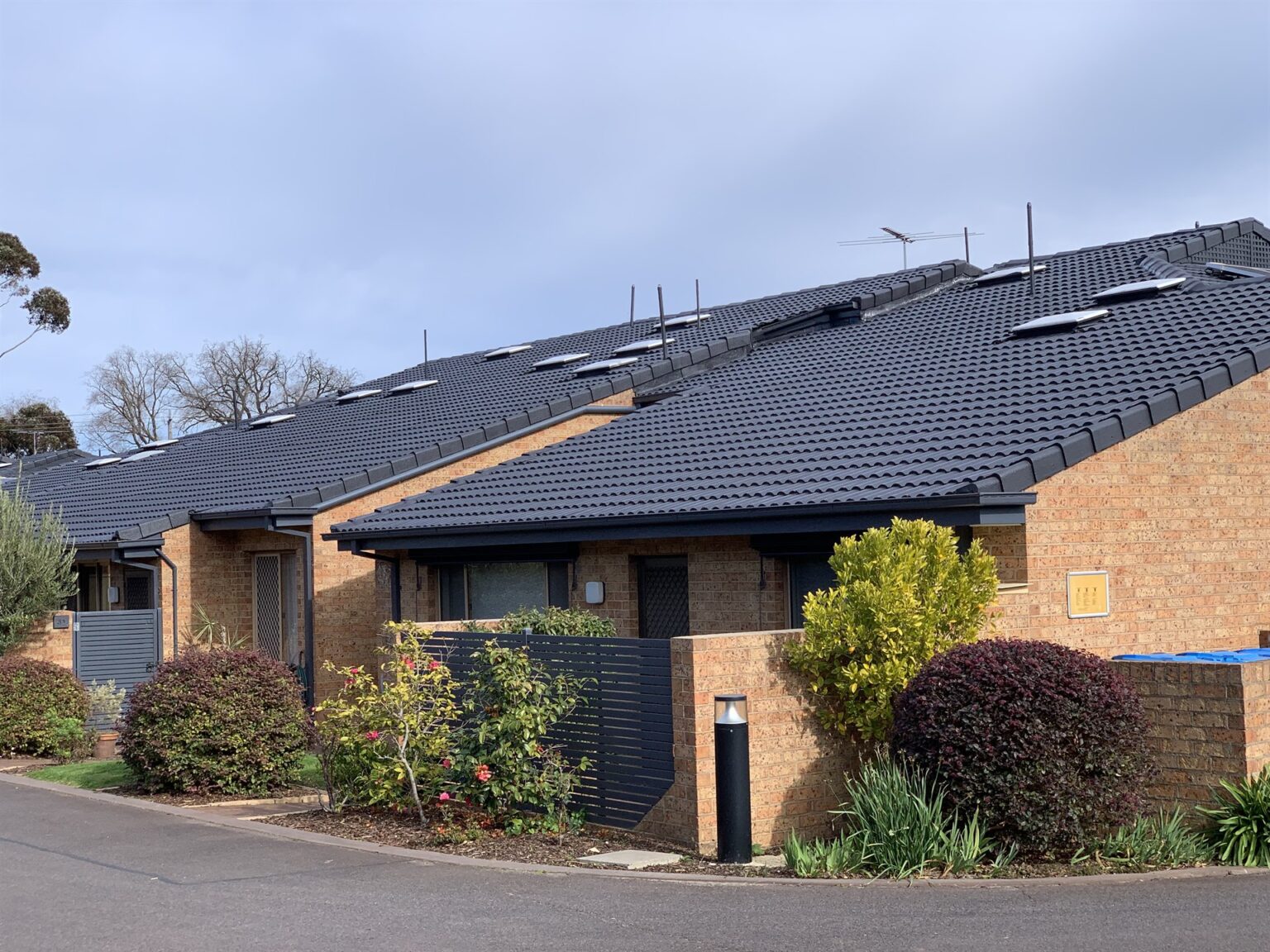 Western Melbourne Roofing also has a long list of qualifications including:
Registered Builder Practitioner
VBA Roof Plumbing Licence
Certificate IV in Roof Plumbing
Housing Industry Association Member
Master Builders Member
Cm3 Qualified
WorkSafe Victoria Compliant
Working at Heights
Construction White Card
Basic Scaffolding
First Aid Certification
Asbestos Awareness
Working With Children
Qualified Tilers

We understand the importance of a high-quality, long-lasting roof over your head, which is why we only use the best products and materials for our restorations. We also keep up to date with the latest innovations to ensure that we're providing our customers with the best possible service.
A tile roof restoration involves a number of different steps, all of which we will complete in a timely and efficient manner. As a trusted roof restoration company, we always start with a visual inspection and no-obligation quote so that customers know what to expect and can make an informed decision about how to proceed with their tile roof restoration project.
If you do decide to go ahead with the restoration, our licensed and registered technicians will begin by pressure cleaning the roof to remove any dirt, grime or moss that has built up over time. This is essential in prolonging the life of your roof. After the roof has been cleaned, any cracked or broken tiles will be replaced while also making sure that the roof is properly ventilated to avoid any moisture damage. The final step is to apply a high-quality sealant to give the roof tiles a lovely and long-lasting finish.
Western Melbourne Roofing works quickly and efficiently, but with a strong eye for detail, which means that you can rest assured that your roof will look as good as new when we're finished.
So if you want to start your journey to a new roof, contact us for the best tile roof restorations in Melbourne. Our roof restoration services are high-quality and cost-effective so customers always get the best value for their money.
Book A Brilliant Roofer Today
Looking for a brilliant roofer to restore your tile roof? Look no further than Western Melbourne Roofing! We are the best when it comes to tile roof restorations in Melbourne. As a family-owned and operated business with over 20 years of experience and over 4,100 customers served, we are serious when it comes to roofing.
We understand that your roof is one of the biggest investments you will make for your home, so we take good care of it. We use only the best roofing products and materials to make sure that your roof will last for many years. In addition, our high-quality services are offered at competitive prices so you can get the best value for your money.
For tile roof restorations in Melbourne, trust only Western Melbourne Roofing! To learn more about our services, please do not hesitate to reach out to us. You can also call us at (04) 8890 1360 or email us at westernmelbourneroofing@gmail.com to get a free quote or to book an appointment. We look forward to serving you!
Contact Us